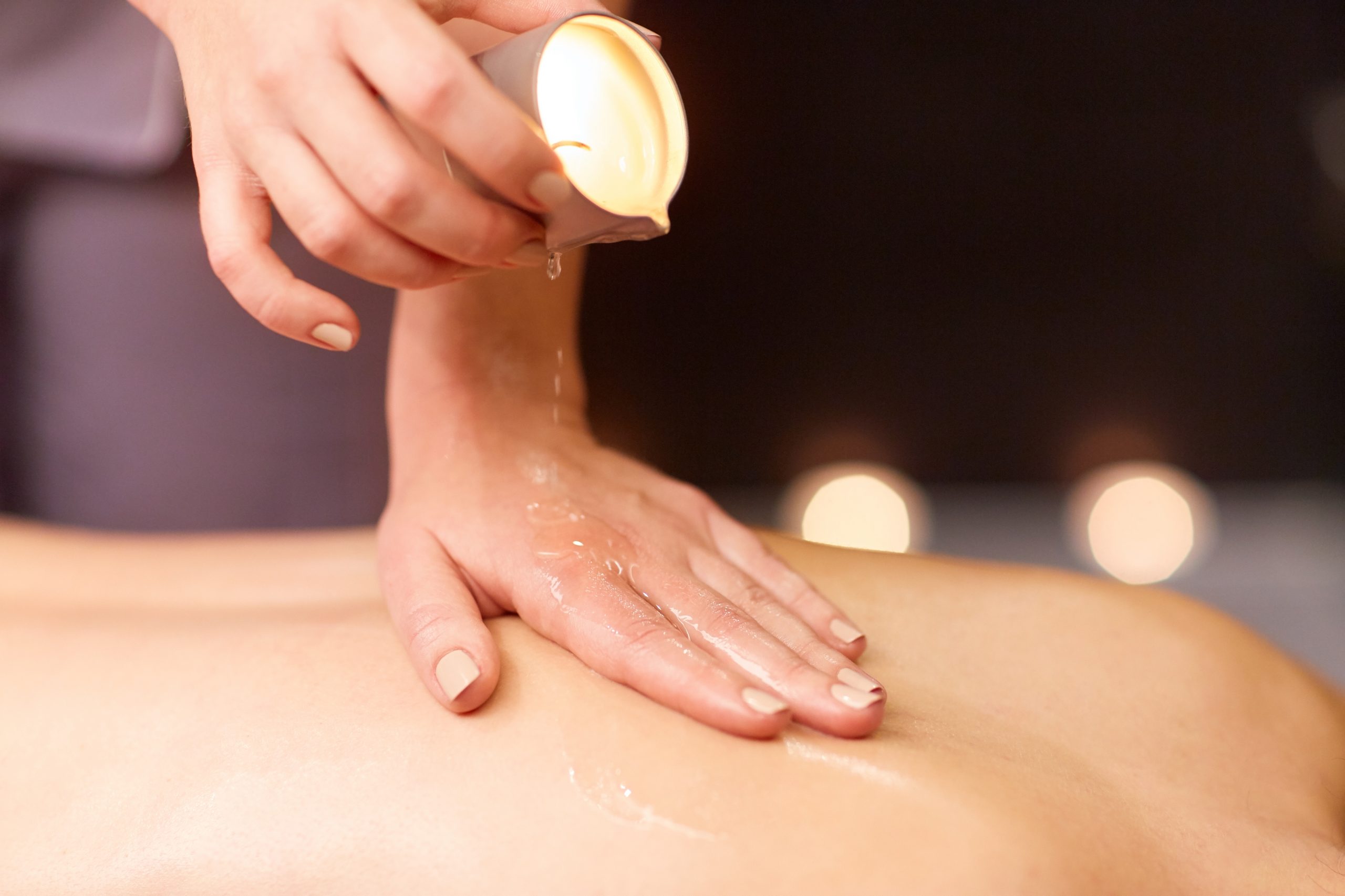 WHY MASSAGE CANDLES?
Candle lovers the world over, love how scented candles create ambiance in a room, calm the mind, help improve our mood, boost our energy and support restful sleep and self-care. What's not to love!  In fact, scented candles have been used for centuries in different rituals to promote healing, cleanse energies and enhance meditation.
Here at Orli, we've taken our love of candles a step further by developing a range of award-winning Massage Candles for skin that are both luxurious and beneficial at the same time!  Made from botanical oils and butters infused with fabulous mood evoking scents, they melt into a warm and sumptuous massage oil giving them the ability to tick a number of different boxes.  They are extremely versatile bringing sexy, comfort and luxury together, all in the one wonderful product.  So, if you crave a sensual experience with your partner or, whether you are looking for a new way to relax and improve your wellbeing, we are sure you will love our massage candles as much as we do!
BENEFITS OF MASSAGE CANDLES
The benefits and properties of the botanical oils and butters specially selected for our Massage Candles are maximised, as the application of heat helps the oils penetrate deeper into the skin.  Heat can help soothe many ailments such as arthritic pain and inflammation as well as helping the body to unwind and relax.  Imagine the feeling of warmth spreading across your skin when the oils are applied, it's bliss.  None of that oily residue you normally experience after a massage as our oils are designed to act as an after balm and will also soften and soothe skin, maintaining moisture balance.
Our Massage Candles create a beautiful, relaxing and sensory atmosphere to soothe Mind, Body and Soul making them a truly wonderful Spa and/or Self Care Treatment.  They are also the perfect addition for a romantic night in or for a cheeky getaway.
If all that wasn't enough, our massage candles can be used as a massage oil, body balm, body lotion, hot oil hair treatment, facial oil or, even as a bath oil so, seven fabulous products in one!
HOW TO USE OUR MASSAGE CANDLES
Light Me
Lighting the candle should be seen as a ritual! Making a full sensorial experience with it allows you to fully enjoy the product. Watching a candle flame flicker is incredibly calming and meditative so, it's a good opportunity to focus on your breathing and slow everything down.
Melt Me
Let a melt pool form to the edge of the container, just enough for a treatment.  Extinguish the flame and allow to cool slightly. Ensure the oil is not too hot before use and can be comfortably applied to skin.
Pour Me
Our containers are specially designed to allow for ease of pouring the melted oils. Simply tilt the container and lightly drizzle the melted oils from the small pouring spout over the back of your hand, onto the body, and massage in.  Let the warm oils relax and soothe while the evocative aroma of the candle immerses you into absolute bliss.
We have designed our massage candle oil to spread gently like warm silk on the body so use very sparingly as a little goes a long way.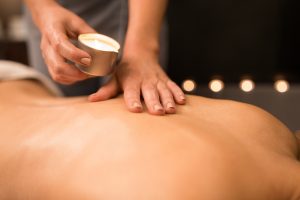 MASSAGE CANDLE TRAINING
Did you know that we also offer accredited training for professionals?  Orli Massage Candles are here to provide you with additional training to become a true beauty /massage professional working with luxury warm oil products. Whether you dream of building your talent, opening up your own salon or progressing your career, working with our massage candles brings a whole new dimension to your treatment menu.  Want to find out more then head over to our Training page.
MASSAGE CANDLE SAFETY
Due to the low melt point of their ingredients, they are designed to melt just above body temperature.  Only melt enough for a treatment, extinguish the flame before use and allow the oil to cool slightly.  Do not burn for longer than stated to ensure the oil isn't too hot.  Always check to ensure the oil can comfortably be applied to skin before using.  To ensure your massage candle remains in excellent condition, always trim the wick before each use.  Never leave a candle unattended and do not place on any flammable surfaces.  Keep away from children, pets and other flammable items.
FOLLOW US ON INSTAGRAM
SUBSCRIBE TO OUR NEWSLETTER
For product news, expert tips and discounts. No spam, we promise!