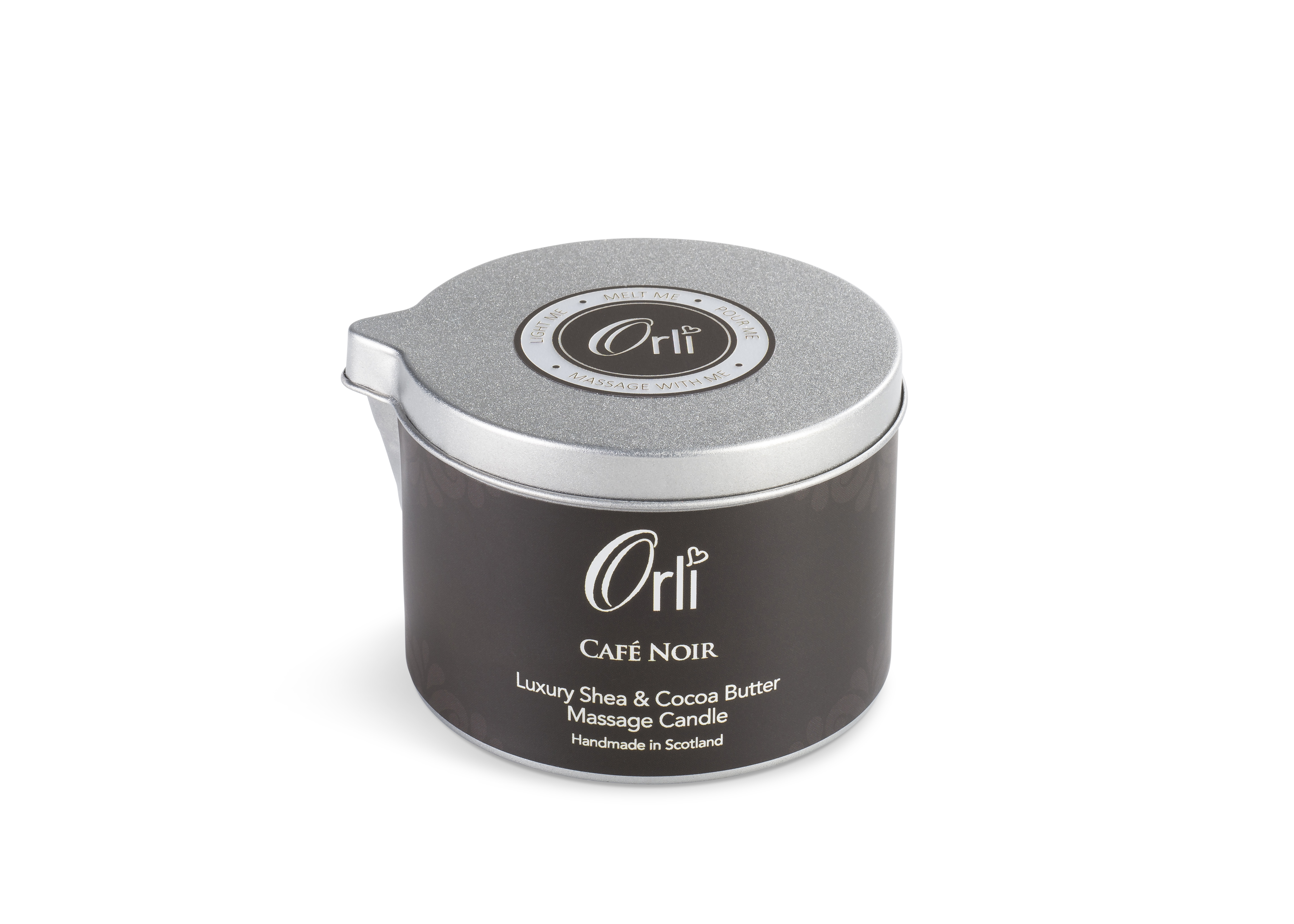 International Coffee Day
Did you know it's International Coffee Day today? Every coffee lover knows that this rich aromatic brew gives you an unbeatable buzz, whether it's a steaming americano on a cold winter morning or an iced frothy frappuccino on a hot sunny day. From the moment the average coffee lover opens a fresh bag of coffee beans, the aroma beckons, percolating the senses. Even those who don't drink coffee tend to enjoy the fragrance that the roasted beans cast.
Coffee in Skin Care
There is just no denying that in winter, our poor skin suffers. Dry, a little rough and just a tad under-loved – it's not a great season for our skin.  That's why it's so important to treat yourself and your skin with some beautifully pampering treatments. Even better – the ones you can do (and make) at home.
We love a good coffee body scrub, and we'd love to share our recipe with you for creating this DIY version at home.  Coupled with the warm oils of our Cafe Noir Massage Candle, these two skin care treatments are simply divine. So, show your skin some love and try out our mini coffee treatments below.
Relax in the aroma
Light up an Orli Cafe Noir Massage Candle and allow the comforting rich fragrance composed of dark roasted coffee beans, sweetened slightly by a touch of Vanilla and a dusting of smooth Cocoa to lightly scent the room. Rejuvenate the senses by drizzling a little into your hands and massage in whilst breathing in the rich coffee aroma.  Relax with a steaming hot cup of freshly brewed coffee whilst the massage candle gently melts into a pool of warm oil.
DIY Coffee Facial & Body Scrub
Try this homemade Facial & Body Scrub
You Will Need
1 cup used coffee grounds (cooled)
1 cup sugar (white or brown)
1/2 cup melted coconut oil
a small drizzle of oil from our Cafe Noir Massage Candle
What You Have To Do
Mix all the ingredients thoroughly and use over your face and body as an exfoliator.
Rinse off and dry your skin
Finish off by gently massaging the warm oils from our Cafe Noir Massage Candle into your skin
Store the remaining scrub in a sealed jar and use twice a week for smooth amazing winter skin.
Enjoy!